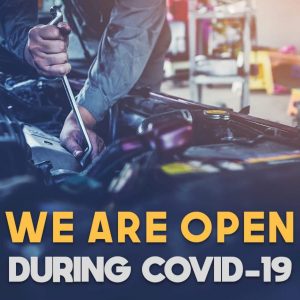 NOW OFFERING "SOCIAL DISTANCE" SERVICE!! PLEASE CALL FOR DETAILS!
Our goal is to remain open during this time to assure that you have safe and reliable transportation. There are many in our local community and surrounding areas with essential jobs and loved ones to care for. We are here for you.
Here at Village Automotive Service, we have always been attuned to the safety of our clients and employees. During these unprecedented times, we are taking extra care preventing the exposure to any air or contact borne bacteria or viruses. This includes; taking extra care to sanitize the front counter, wiping down steering wheels, door handles, and gear shift handles. We have always historically told our employees to stay home if they have any cold or flu-like symptoms.
Our hours of operation may fluctuate. Please check our social media or give us a call at 937-767-2088 or 937-471-3390 (Shop owners cell).
We will get through this together!