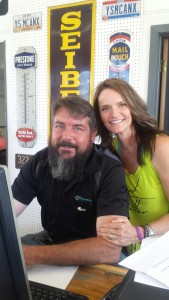 Welcome to Village Automotive, providing quality automotive repair in the Yellow Springs, Cedarville, Clifton, Dayton, Fairborn, Jamestown, Wilberforce, Wright-Patterson AFB, and surrounding areas of Ohio.
Exceeding expectations with honesty and integrity has made us a recognized leader in the auto repair industry. We have ASE Master Certified Technicians and the latest computerized diagnostic equipment. Furthermore, our computerized automotive information system provides detailed data for your vehicles by year, make, and model to ensure that your vehicle repairs and maintenance are in complete compliance with your manufacturer's warranty. Other data includes lists of "high-tech" specialty lubricants required for your particular vehicle, the latest service procedures, diagnostic information and factory issued Technical Service Bulletins. The bottom line is efficient, dependable, and cost effective service for you! Whether you are in need of service on your domestic or foreign car or light truck, we're here to serve you. Since 1998, our family-owned and operated service center has serviced the community with a commitment to automotive excellence!
We Service All Foreign and Domestic Makes and Models
We service Buick, Cadillac, Chevrolet, GMC, Hummer, Oldsmobile, Pontiac, Ford, Lincoln and Mercury, Chrysler, Dodge, Jeep, Plymouth and Saturn. We also service all European and Japanese makes and models, including BMW, Audi, Mercedes, Porsche, Volvo, Honda, Toyota, Nissan, Infiniti, Acura, Lexus, Subaru, Mitsubishi, Mazda, and Hyundai.
Your Hometown Auto Repair
Village Automotive…WE CAN FIX IT!

Our hours of operation are Monday – Friday 7:30 A.M.- 6:00 P.M.
937-767-2088
Phone (937) 767-2088
Email info@villageautomotiveservice.net
For your convenience, we accept cash, check, Visa, Master Card and American Express.
Need Directions? Use the interface below for detailed maps and driving directions.