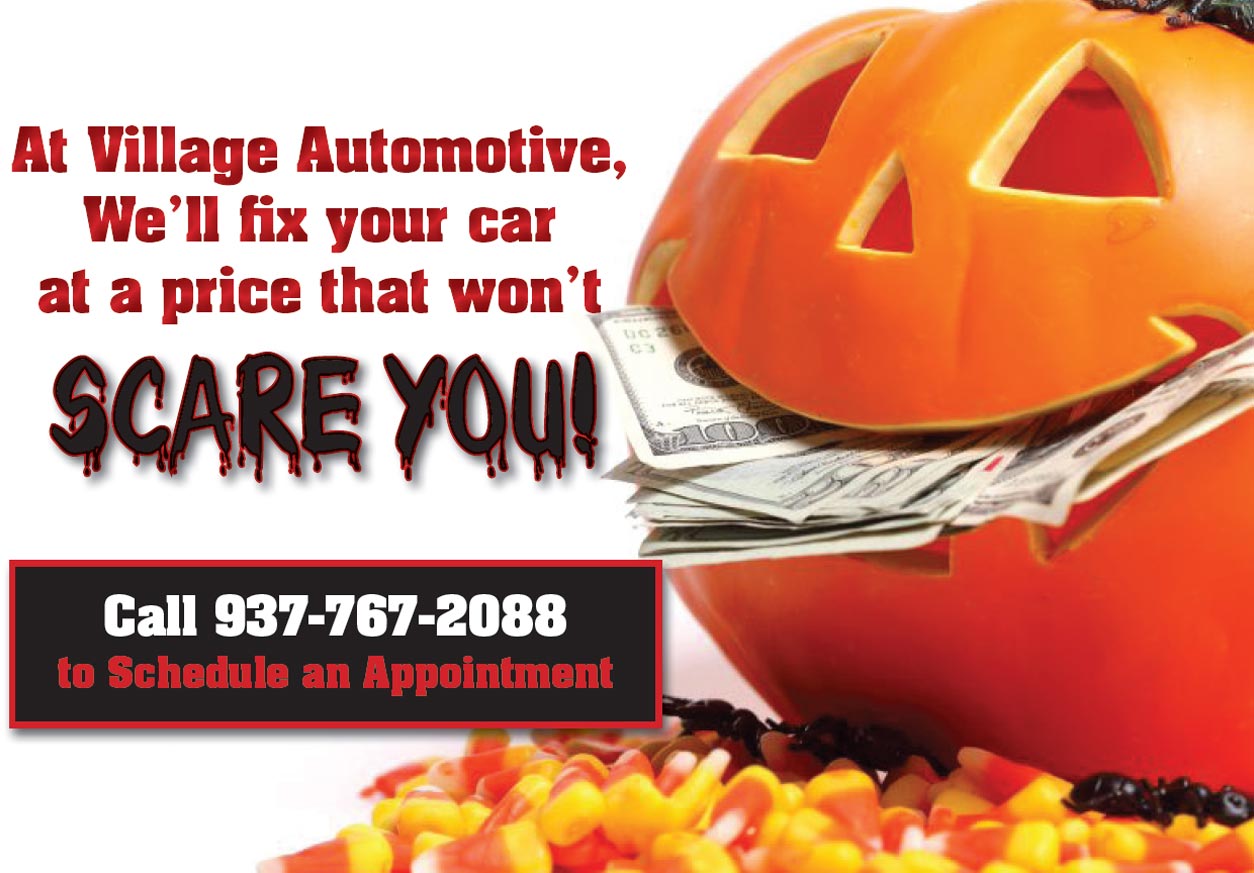 HALLOWEEN SPECIAL!
DEAR CUSTOMERS;
Well, Halloween is coming and we want to make sure you won't run into any scary car troubles! Take advantage of our special to help keep your car running the way it should.
Oil filter & lube service ( up to 5 quarts )
27 point vehicle inspections
Check antifreeze and all fluids,Top off all fluids as needed
Complete brake system check
Inspect belts, hoses and filters
Test battery
Consultation on any concern with your car
$15.00 OFF
the above service OR do the above service at full price, and we will THROW IN a pair of wiper blades YOUR CHOICE!!
Sincerely,
Todd Fritschie, Village Automotive
1455 Xenia Avenue, Yellow Springs, OH 45387
Phone: (937) 767-2088
Visit our website: villageautomotiveservice.net