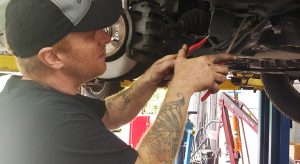 Welcome to Village Automotive, providing quality automotive repair in the Yellow Springs, Cedarville, Clifton, Dayton, Fairborn, Jamestown, Wilberforce, Wright-Patterson AFB, and surrounding areas of Ohio.
Exceeding expectations with honesty and integrity has made us a recognized leader in the auto repair industry. We have ASE Master Certified Technicians and the latest computerized diagnostic equipment. Furthermore, our computerized automotive information system provides detailed data for your vehicles by year, make, and model to ensure that your vehicle repairs and maintenance are in complete compliance with your manufacturer's warranty. Other data includes lists of "high-tech" specialty lubricants required for your particular vehicle, the latest service procedures, diagnostic information and factory issued Technical Service Bulletins. The bottom line is efficient, dependable, and cost effective service for you! Whether you are in need of service on your domestic or foreign car or light truck, we're here to serve you. Since 1998, our family-owned and operated service center has serviced the community with a commitment to automotive excellence!
We Service All Foreign and Domestic Makes and Models
We service Buick, Cadillac, Chevrolet, GMC, Hummer, Oldsmobile, Pontiac, Ford, Lincoln and Mercury, Chrysler, Dodge, Jeep, Plymouth and Saturn. We also service all European and Japanese makes and models, including BMW, Audi, Mercedes, Porsche, Volvo, Honda, Toyota, Nissan, Infiniti, Acura, Lexus, Subaru, Mitsubishi, Mazda, and Hyundai.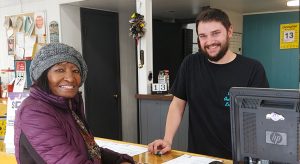 Oil Changes
Regular Oil Changes will keep your engine clean and well lubricated which cuts down on the friction that can wear away parts in the engine. Because of our commitment to our customers, we provide reasonably priced, comprehensive oil changes for all cars and trucks as well as a complimentary vehicle condition inspection with your oil change because we care about your safety and your vehicle's longevity.
Preventive Maintenance
The best way to minimize big repair bills and preserve the long-term life of your vehicle is by doing routine maintenance.
Preventive vehicle maintenance is what the manufacturer of your vehicle recommends at regular intervals. Whether you have a car or truck we provide the maintenance services to keep it on the road and reliable.
Brake Service
The brakes on your vehicle incur normal wear and tear over time requiring service. How long they last is based on various things such as driving conditions, how you brake, and the quality of the parts you use. For this reason, it is necessary to service your brakes regularly. We are familiar with the driving conditions here in our area. We provide a complimentary brake inspections with every service to make sure that any problem is handled before it becomes a problem.
Transmission Work
The transmission is one of the most important components of your car or truck. Maintaining your transmission is highly recommended. There are a number of problems that can be resolved simply while others may require a complete overhaul. Our skilled mechanics have the training and expertise to properly diagnose your transmission problem and get you back on the road.
Other Automotive Repair Services
We also specialize in:
Air conditioning and heater service and repair
Batteries
Check Engine Light diagnostic and repair
Computer diagnostics
Computerized wheel alignment, both 2 and 4 wheel drive
Computerized wheel balance for all wheels and tires
Cooling System Flush
Cooling system service and repair
Electrical problem diagnostic and repair
Engine service and repair
Fan belts
Fuel injection services
Mufflers and exhausts
Oil and filter changes
Power accessories
Power Steering Flush
Radiators
Shocks and struts
Starters and alternators
Suspensions and axles
Timing belts and chains
Tire sales and service
Tune–ups
Want to learn more about our services? Click here for our FAQ's.
Call us at 937.767.2088 or click here to schedule an appointment today!